Australian energy-from-waste: burning brighter
Last Updated 06 Jan 2020 15:00
Tags
Renewables
Asia Pacific
Australia is experiencing a sustained boom in renewable energy development across wind, solar and now energy storage, but energy-from-waste (EfW) has so far been a slow burner.
The country's vast unused landmass has provided ample space for landfill, and exporting waste around Asia had long been acceptable. Add to that, a lack of public information on available EfW technologies and their environmental impact.
The first large-scale EfW project successfully financed in 2018 in Kwinana, Western Australia, spent six to seven years in development. Now another Western Australian project – the East Rockingham Resource Recovery Facility, located in the Perth area and initiated around 2012 – is due to become the second EfW project financing in Q3 2019.
To date only a handful of other large-scale projects are in development in other states – one by Remondis and one by Australian Paper with Suez – but things may be about to change.
Exporting waste to the rest of Asia is no longer a politically viable solution and public opinion is also turning against landfill, meaning Australia's EfW sector could become a significant part of the country's waste management plans.
Western Australia's head-start
Project finance liquidity – especially from international lenders and Australia's state-sponsored financing agencies – is no obstacle if a project can attain the necessary scale.
Paul McCartney, joint chief investment officer at the Clean Energy Finance Corporation (CEFC), says: "We have been trying to support this sector since its inception. On Kwinana we participated as a senior debt provider. As there is generally a lack of sophisticated developers in Australia in the sector, we could also potentially provide equity on projects…"
A sponsor team of Phoenix Energy, Macquarie and DIF brought the 36MW, 400,000 tonnes per year power plant to financial close in October 2018. The A$700 million ($492 million) residual waste EfW project at Kwinana Industrial Park – now named Avertas Energy – was financed with A$275 million equity, a A$90 million grant from Australian Renewable Energy Agency (ARENA) and A$400 million senior debt from CEFC and a mixture of international banks and some debt funds:
IFM Investors
Investec
Metrics Credit Partners
Siemens Bank
SMBC
The five-year, A$310 million commercial debt tranche priced at 300bp above BBSY.
"In the last couple of years I have noticed more capable financial advisers coming into the market with experience in offshore projects, which is a great outcome. They have links to offshore investors with global experience on these types of projects… Local domestic banks are even showing an appetite for the sector now," McCartney says.
Meanwhile, the financial structuring of East Rockingham Resource Recovery Facility is led by Tribe Infrastructure, an investor and adviser team with some former Macquarie experience. Sponsors for this project are local proponents Tribe Infrastructure Group and New Energy Corporation, with Swiss technology provider Hitachi Zosen Inova (HZI). French water and waste management giant Suez is also on board for waste supply, O&M services, fly ash collection and disposal, and energy offtake.
Financial close is due in Q3 2019, to include a debt package from a group of international as well as local banks, with pricing due to be comparable to the Kwinana deal. UK and Middle Eastern investors are lined up to join on the equity.
International expertise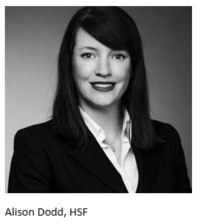 Avertas Energy's project equity came from experienced European EfW investor Macquarie Capital, and European infrastructure fund manager DIF, both supporting the small local project proponent Phoenix Energy.
Alison Dodd, Melbourne-based partner with Herbert Smith Freehills (HSF), says: "We are seeing the infrastructure funds – a mix of both international and domestic – and also the Australian super funds showing interest in investing in energy from waste and other waste projects."
Meanwhile, it is international technology and EPC partners underpinning the development of the sector in Australia.
Technology at Avertas Energy comes from Singapore's Keppel Seghers for the moving grate steam producing technology, while Spain's Acciona will undertake the EPC contract. As well as for East Rockingham, HZI is due to provide technology to a Victorian EfW project in development in Maryvale.
Arup's Australasia waste management strategies leader Joyanne Manning says: "Steinmueller Babcock are also reasonably active in the Australian market. At a smaller scale Vyncke are active. There are a number of other emerging technology providers working on projects."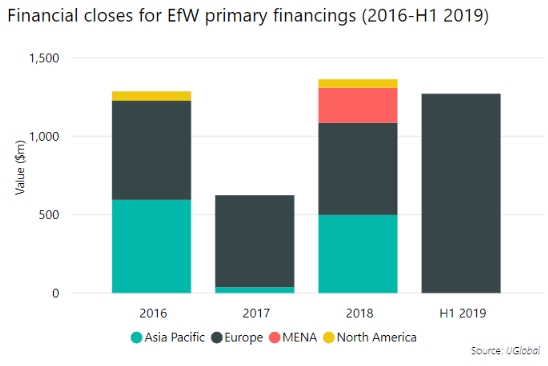 Commercial creditors have shown they are comfortable lending to back the international, established technology providers offering mass burn incineration.
Sectors CEFC is looking at supporting include combustion and thermal technology, with various feedstocks including municipal solid waste, biofuels, biomass, animal waste, as well as smaller scale anaerobic digestion technology and liquid fuels (ethanols and biofuels).
"We are a commercial investor and we don't typically take pilot-type research & development risk in this sector, so will stick more to global mainstream proven technology," McCartney adds.
Arup's Manning says: "We are seeing the full range of waste to energy technologies being proposed for projects in Australia. This includes moving grate, rotary kiln, fluidised bed combustion, gasification and high temp and low temp pyrolysis, and wet anaerobic digestion. We are also seeing significant investment in refuse derived fuel (RDF) manufacture, which is then combusted in either cement kilns or used as feedstock for industrial co-located facilities."
Further up the chute
While the large-scale deal pipeline is thin, there are further projects that should come to financing.
German global waste management and recycling company Remondis has a proposed A$400 million, 50MW merchant EfW project for residual waste at Swanbank in Queensland. IJGlobal has heard that the state government is considering this project for its "coordinated project" development pathway which would require either an impact assessment report or environmental impact statement.
Meanwhile, a local industrial sponsor Australian Paper and its partner Suez are progressing a A$600 million EfW project in Victoria's Latrobe Valley. The plant will use waste from its sponsor's Maryvale Paper Mill, as well as municipal solid waste (MSW). The project reached a major milestone in June (2019) when Victoria's Environment Protection Authority (EPA) granted its works approval, with some amendments after an environmental challenge went to the Victoria Civil and Administrative tribunal (VCAT). SMBC is advising the sponsors and waste supply and EPC arrangements for this project are next up.
Meanwhile various corporates are said to be adding EfW facilities for their commercial and industrial waste.
"There are lots of early stage projects, many quite small," says HSF's Dodd. "The two key jurisdictions where we are seeing the most activity in terms of substantial larger-scale projects are Western Australia and Queensland. Those two states are being seen as proactive and are viewing energy from waste as a means to drive local investment. Whereas some of the other states are seen as being more cautious in their approach…"
Waiting for waste
The critical basis for an EfW project is its waste supply agreements. Arup's Merrill Lee, Sydney-based energy advisory leader, says: "First and foremost EfW facilities are for the management of waste and the majority of the revenue comes from the gate fee; approximately 20-25% of revenue comes from the energy offtake from experience."
IJGlobal reported that the Avertas Energy project in Kwinana reached financial close with no PPA.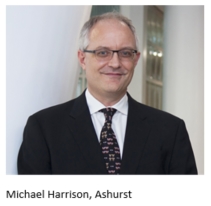 The challenge for a project is a scarcity of high-volume, long-term waste supply tenders on which to bid.
Councils have successfully clubbed together to tender large contracts in Western Australian. The Rivers Regional Council of seven local authorities awarded a 20-year contract to Kwinana, while East Rockingham won a 20-year deal with Eastern Metropolitan Regional Council. With more than two-thirds of the planned 300,000 tonnes annual capacity contracted, East Rockingham is in a position to make its way to financial close.
"Defining the size and shape of a project is a function of what waste is coming to market…. For EfW projects, sponsors must follow which councils or other players have waste coming to market which they can contract. With councils that would be contracts for 15-20 years. But invariably there are other bidders competing, with their own waste solutions, meaning projects can take some years to develop," says Ashurst partner Michael Harrison.
Now in south eastern Melbourne, Victoria, a collective of 16 councils are preparing to outsource their residual waste management for 20-25 years. The collective – Metropolitan Waste and Resource Recovery Group (MWRRG) – is close to appointing its legal, technical and financial advisers (following the pitch deadline on 12 July). MWRRG's waste management tender is soon to follow in mid-August. IJGlobal has reported that the Maryvale Mill EfW project sponsors are preparing to bid.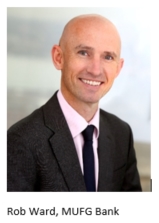 This is a rare opportunity for the EfW sector.
It is a challenging process for a group of councils to all stick resolutely behind procurement of an unusually long-term contract through their various elections.
"Australian councils are generally small and their credit qualities vary a great deal. In the UK, where we have worked on many EfW project financings, councils benefit from express sovereign support. Getting a few Australian councils grouped together is key, but it is harder from a risk analysis side and the practical perspective," Rob Ward, head of advisory for MUFG Bank in Australia, says.
To assist with the risk financiers were taking on councils for the Kwinana project, Veolia provided a five-year commercial waste contract to add more support.
Mixed recycling rules
At the state level, the China National Sword policy has thrust the waste management topic into politicians' focus.
China, a major importer of international recyclable waste including Australia's, stated that from 1 January 2018 it would impose strict contamination limits for recyclables imports. The Philippines grabbed headlines in June (2019) when it sent a festering ship full of mislabelled waste from 2013 back to Canada. And in May, Malaysia demanded nations take back their plastic waste.
The state governments of Australia are actively reviewing their policies, though each have different rules, regulations and landfill levies.
The level of landfill levies builds or breaks the economic business case for councils to favour an EfW plant's gate fees over landfill.
The highest landfill levy is in NSW metropolitan areas at A$143.60 per tonne of waste, while the Northern Territory charges nothing. The general expectation is that levies will go only upwards over time. In Tasmania, where councils can elect to charge a A$2-5 per tonne levy, the State Government launched a draft Waste Action Plan for review on 29 June (2019). The introduction of a state-wide levy is a key consideration. Meanwhile, on 1 July Queensland introduced a state-wide landfill levy starting at A$75 per tonne.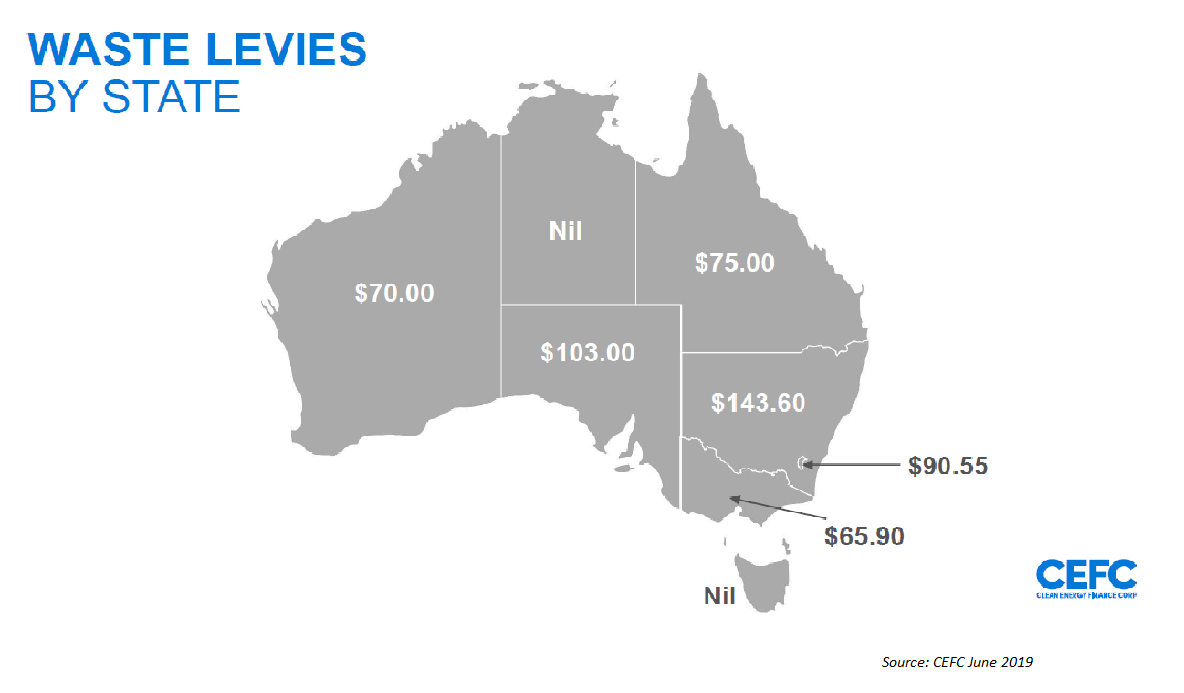 Infrastructure Victoria has a mandate from the state government to advise on a review of recycling and waste management. Victoria is due to publish results of the inquiry in August, with Infrastructure Victoria to publish its advice later in the year. Other states are conducting similar reviews.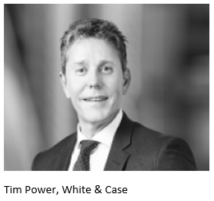 As state governments form and adapt their policies, EfW is just one of the solutions within "reduce, re-use, recycle" initiatives.
Tim Power, a Melbourne-based partner at White & Case, says: "One of the key challenges for project developers is that most states have a waste hierarchy policy, which typically prioritises re-use and recycling of waste ahead of using waste for combustion and energy. It is necessary to have an argument to put to regulators that the waste feedstock for an EfW project is not suitable for re-use or recycling… Putrescible (especially municipal) waste is most likely to be seen as consistent with this policy."
International learning
EfW technology in Australia mostly must comply with general environmental protection authority (EPA) and planning laws, in the absence of any national sector-dedicated regulation.
EU directives have played an important role in this nascent industry.
Avertas Energy's sponsors had voluntarily structured the project to comply with the EU Industrial Emissions Directive and installed a continuous emissions monitoring system.
Victoria's EPA granted an amended works approval on 21 June to Australian Paper's Maryvale Mill EfW, following an environmental group's appeal. Under the mandatory conditions, EPA Victoria "requires the flue gas and emissions control treatment system follow the guiding principles in the EU Integrated Pollution Prevention and Control Reference Document on Best Available Techniques for Waste Incineration". It also must meet the requirements of the EU Industrial Emissions Directive.
For the next wave of projects to pass the environmental approvals process, complying with these EU directives is likely to be a necessity.
On health and air quality grounds, NSW rejected Australian waste services company Dial a Dump Industries' proposed EfW project at Eastern Creek in July 2018. This project has not returned in a new shape at this stage, according to market participants.
NSW also criticised the project's site too close to schools and homes, and the sponsor's lack of community information.
Community education on the project is a vital component for sponsors to incorporate in the development stage. CEFC's McCartney says: "People like the concept of a circular, bio economy but the linkage of the re-use of waste to produce energy I think is misunderstood… Often people are not aware of the technology and how clean it actually can be."
---

An insightful 'year in review' APAC summary report published by IJGlobal - the financial information provider to global energy and infrastructure markets. A must read for infrastructure finance market participants, including researchers, policymakers and executives. Download your report here.