IJGlobal Awards 2020 – North Americas Judging Team
Last Updated 23 Feb 2021 16:46
Tags
Oil & Gas
Renewables
Power
Transport
Social & Defence
Water
Telecoms
Mining
North America
IJGlobal is currently inviting submissions for its annual awards which celebrate achievements on deals across the infrastructure and energy sectors in all regions around the world, and for now we are delighted to announce our judging team for North America.
An important part of the awards is the judging and selection of winners which takes place once the submissions portal – which can be accessed here – closes on 12 March.

This year, as with every year, we have pulled together a high-calibre panel of experts with deep experience across the infrastructure and energy sectors.
The judging process is 100% impartial and when judges are conflicted, they recuse themselves from that particular category.
Given the current climate, judges will gather virtually once the submissions portal closes to discuss and vote on the winners for IJGlobal Awards 2020 – which will be announced in the summer issue of the IJGlobal Magazine that is to be published towards the end of June.
The judges (in no particular order) are:
Laurie Mahon – CIBC
Tom Rousakis – EY
Thilo Rose – Meridiam
Dolly Mirchandani – White & Case
Nicolas Moessner – CDPQ
Lindsay Wright – KPMG
Charles-Henry Lecointe – LGIM
Lysa Scully Leiponis – LL Aviation and Ferrovial
Sia Kusha – Plenary
Luuk Veenstra – M&G Investments
Mike Pikiel – Winston & Strawn
Nasir Khan – Natixis
Tim Treharne – Arup
Biographies…                                                
Laurie Mahon, Vice-Chair, US Investment Banking – CIBC Capital Markets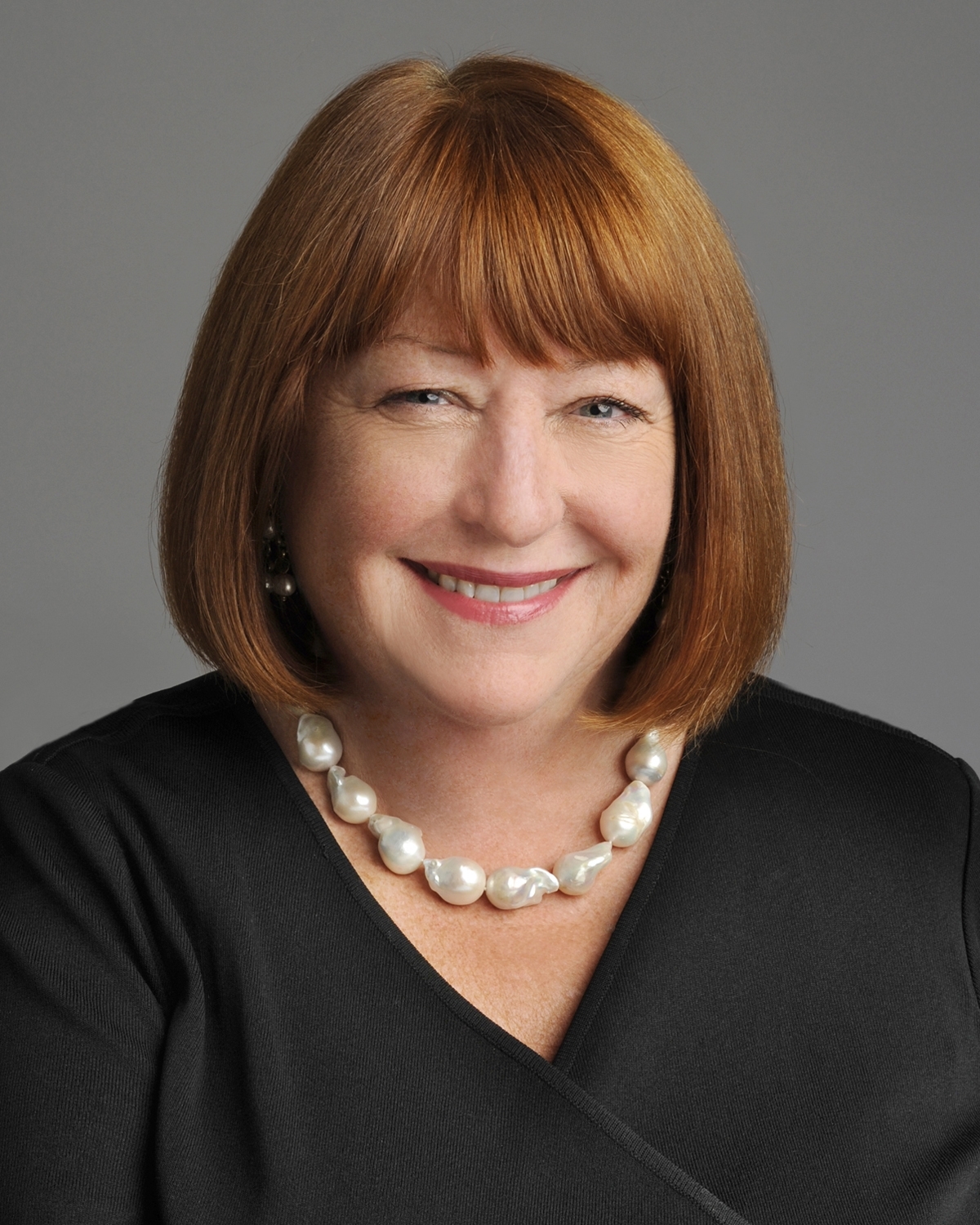 Laurie Mahon serves as vice-chair of CIBC's US investment banking business, a role she assumed after having led the global infrastructure and power team since August 2013. She has spent most of her professional life in the infrastructure space, having had a multifaceted career as a banker, public sector manager, infrastructure executive, consultant, journalist and developer focused on the delivery and financing of large infrastructure projects around the globe. Laurie also spent 12 years as an independent adviser, helping numerous public and private entities develop transport projects in the US, Latin America, China and the UK.
Tom Rousakis, Senior Managing Director and US Infrastructure Leader – EY Infrastructure Advisors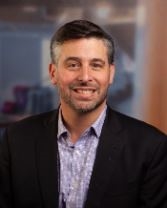 Tom Rousakis is a senior managing director and US infrastructure leader with EY Infrastructure Advisors (EYIA). Tom has 24 years of experience in US infrastructure finance and is a recognised authority on the growing US public-private partnership market. Tom joined EYIA in 2013 after 16 years in infrastructure investment banking for Morgan Stanley and Goldman Sachs. He led transaction teams from inception through execution of debt and advisory assignments, developing rating agency, deal structure and investor marketing strategies for over $25 billion in infrastructure projects for highway and transit agencies, as well as universities and state and local governments generally.
Thilo Rose, Senior Investment Director – Meridiam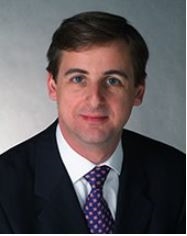 Thilo Rose is a senior investment director with Meridiam in New York, having moved there in January 2020. Prior to moving to New York, Thilo worked in Meridiam's HQ with a focus on project development in the UK, Germany, and Scandinavia. Thilo has been with Meridiam since 2011 and has worked on numerous projects including the closings of two E18 road projects in Finland, the Isle of Wight Highways Maintenance PFI project, the acquisition of a 50% stake in the A4 Project, the closing of the A7 Lower Saxony Project in Germany and the M8 road project in Scotland.
Dolly Mirchandani, Partner – White & Case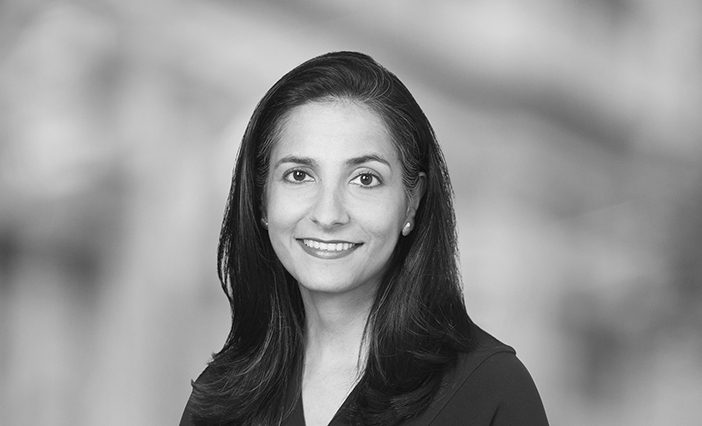 Dolly Mirchandani focuses on infrastructure and public private partnership projects and has over 20 years' experience working on some of the most significant deals in the sector. She represents sponsors, infrastructure funds, commercial banks, institutional lenders, contractors, secondary market investors and governments in the tender, development and acquisition of greenfield and brownfield infrastructure projects. Dolly has played a leading role in the introduction of private investment and finance in the infrastructure sector in North America, having advised on multiple, award-winning transactions, including ones that were first-of-their-kind. Dolly is one of the most widely respected and successful practitioners in this field.
Nicolas Moessner, Senior Director, Infrastructure Debt – CDPQ

Nicolas's infrastructure finance career spans over 20 years, having worked at SocGen, Dexia, Deutsche Bank. He has also worked on impact investments at Juilliard Global Ventures and NM Strategy. Nicolas' professional exposure spans the Americas, EMEA and Asia. His areas of expertise range from strategic business development, building & nurturing diverse and inclusive teams, investments due diligence, risks management, advising, structuring and distributing Acquisition/LBOs, project finance & PPPs, asset backed securities, structured trade & export finance, as well as operational & financial optimisation of new ventures for transport, energy, telecoms, waste, water, education & social assets.
Lindsay Wright, Senior Manager – KPMG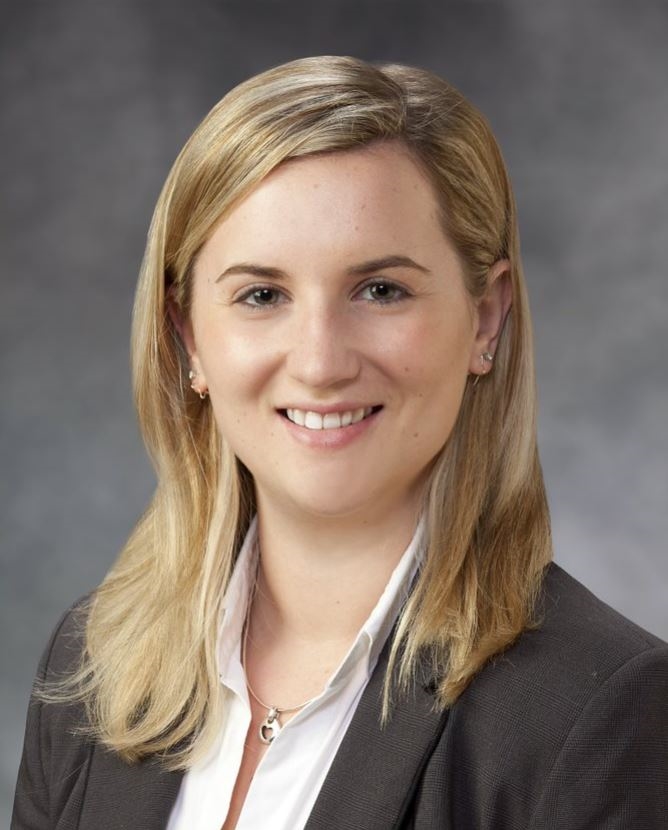 Lindsay is a senior manager in KPMG's infrastructure advisory practice with over 12 years' experience. She provides strategic, financial and commercial advice to a diverse mix of public and private sector clients.   Lindsay has worked across social infrastructure, defence and energy sectors, but with a particular focus on transit and transport. She specialises in delivering large, complex, city-changing infrastructure around the world. She has advised on projects around the world, bringing international leading practice to all of her clients. 
Charles-Henry Lecointe, Global Co-Head and Head of Infrastructure Debt, North America – LGIM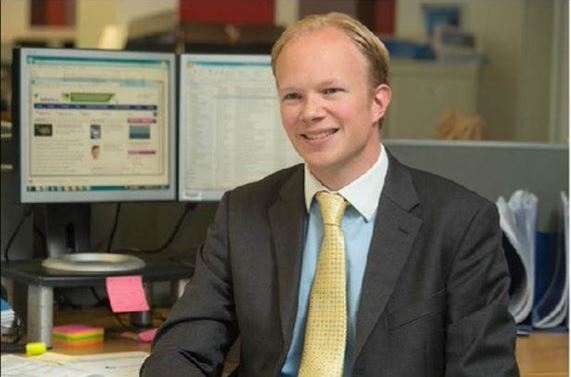 Charles-Henry relocated from London to the US to lead LGIM's infrastructure debt efforts in North America while co-leading the LGIM infrastructure debt team globally. Charles-Henry joined LGIM in 2014 and is responsible for origination and investment into debt across the infrastructure spectrum, including transportation, regulated utilities, energy and social infrastructure assets. ​Since joining LGIM, Charles-Henry has invested around $3.5 billion equivalent in the infrastructure debt sector globally having closed several landmark transactions across USD, GBP and EUR such as the Prince George County Public Schools, the University of California Merced campus expansion, the Los Angeles Airport Consolidated Rent-a-Car (LAX CONRAC), the 1.2GW Hornsea Phase 1 and the 660MW Walney Extension Offshore Wind transactions, the London Gateway Port refinancing and Terminal Investment Limited (TIL).​
Lysa Scully Leiponis, Innovative Strategic Advisor – LL Aviation and Ferrovial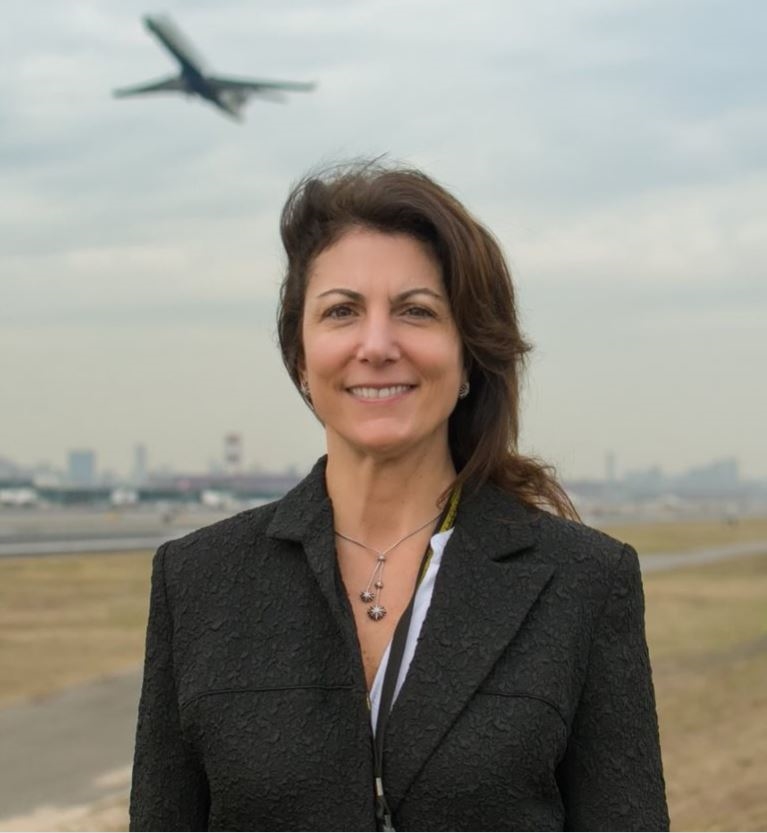 Lysa Scully Leiponis, principal and president of LL Aviation Advisors is a forward thinking aviation leader with 35 years of notable transport industry experience. Prior to starting her own advisory firm, Lysa had a distinguished 33-year career as a leader at The Port Authority of New York and New Jersey.  As the former CEO/Airport General Manager of LaGuardia Airport, Lysa created a detailed vision for customer excellence to serve the airport's 30 million annual passengers. She inspired and led 400 staff, and galvanized airport stakeholders, to implement pioneering projects to transform the customer experience. Lysa was recently appointed independent senior adviser for the Ferrovial Airports US division.
Sia Kusha, Group Head for Project Development and Partnering and Senior Vice President – Plenary Americas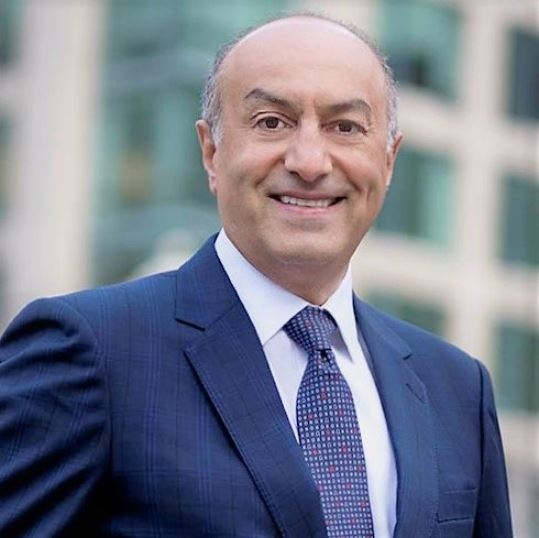 Sia is Plenary America's group head for project development and partnering and senior vice president.  In this role, he leads project development across all sectors. He is responsible for development, identification and assessment of new opportunities, as well as interaction with owners and assisting them in bringing projects to market. He positions Plenary with appropriate project sponsors and selects partners through leveraging industry relationships. A forty-year veteran of the industry, Sia is a highly experienced programme and project executive who has delivered a variety of infrastructure programmes for a diverse range of public and private clients. He has been instrumental in integrated delivery policy development in the US and has helped public owners develop design-build and P3 legislation, programmes, project pipelines and procurement processes in Arizona, California, Florida, Georgia, North Carolina, West Virginia and Virginia.
Luuk Veenstra, Head of Distribution, North America – M&G Investments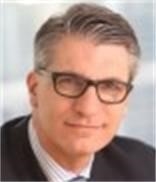 Luuk Veenstra is head of distribution North America, M&G Investments Americas. He set up the North American distribution office for M&G in 2018 and is based in New York. He transferred across from the Amsterdam office which he joined in 2013 as a director institutional distribution for the Benelux region. Prior to joining M&G, Luuk spent 3 years at PGGM Investments as a senior investment manager where he was responsible for the sourcing, negotiation, execution and asset management of direct investments in infrastructure. 
Mike Pikiel, Partner and Co-Head of Energy & Infrastructure Industry Group – Winston & Strawn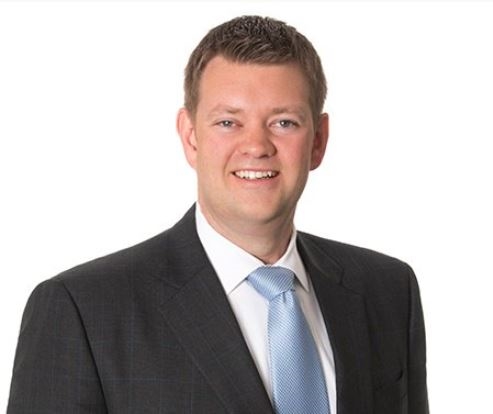 Mike Pikiel is a New York-based partner at Winston & Strawn and co-head of the firm's energy & infrastructure industry group. He represents sponsors, developers, investors, lenders and underwriters in a wide range of projects and complex finance transactions, including project financings and acquisition financings.  Mike has nearly 20 years of experience representing clients in the infrastructure, transport and energy sectors and he also has significant experience with public-private partnerships (PPPs).
Tim Treharne, Principal, Advisory Services – Arup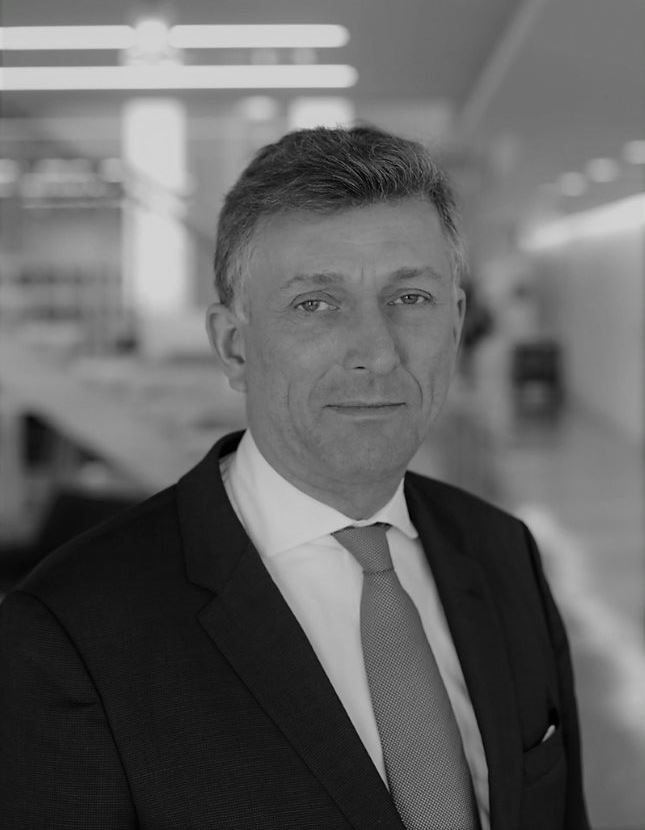 Tim leads Arup's advisory services business based in New York.  He joined Arup in 2018 following a 38-year career in banking and finance, principally in project finance, across a wide range of sectors and geographies. His specialties include project finance, PFI/P3, privatisations, and restructurings. Tim has delivered projects in transport, energy, and social infrastructure and has worked with public authorities developing their projects and programs including providing input to necessary legislation. With experience of delivering projects from multiple perspectives as adviser to public authorities, bidding groups and, as a principal as both lender and equity investor/developer, Tim brings a depth of experience and market knowledge in developing alternative delivery models for public and private clients alike.
Nasir Khan, Managing Director & Head of Infrastructure, Americas – Natixis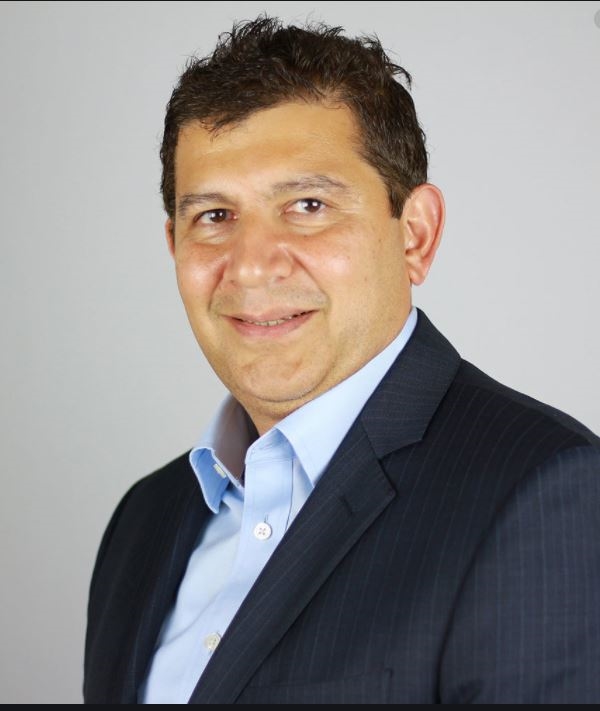 At Natixis, Nasir is responsible for infrastructure finance for power and renewables, transport, social infrastructure and telecoms.
He has over 20 years' experience in infrastructure and energy. Prior to his new role, he was managing director and head of infrastructure for the Americas at Bank of Tokyo-Mitsubishi UFJ. There, he specialised in business development across lending, advisory and capital markets. He has also held positions at Ports America Group and Citigroup.