IFC: smart solutions for urban and remote communities
Last Updated 24 Mar 2020 23:09
Tags
Renewables
Power
Social & Defence
Asia Pacific
World Bank Group member IFC's East Asia and Pacific director Vivek Pathak and country manager for Australia, New Zealand, Papua New Guinea and Pacific Islands Thomas Jacobs talked to IJGlobal about their urgent work in promoting "smart solutions to the problems of urbanisation", such as waste to energy plants and affordable housing townships, as well as bringing new models for developing energy infrastructure to serve remote, off-grid communities.
In the Asia Pacific region in 2019, International Finance Corporation (IFC) closed 95 deals overall worth $6.6 billion, of which $3.4 billion was from IFC's own account and $3.2 billion in mobilised capital. 
Highlights among the DFI's 2019 projects include the $453 million debt financing for a 216MW hydropower project in Nepal, named Upper Trishuli 1, signed in October, plus Solomon Islands' first utility-scale renewable scheme, the 15MW Tina River Hydro high-dam power plant. It closed in December after more than 10 years in development with government concessional debt and grants on-lent to the project company.
Last year, IFC replicated a programmatic approach it has used in Africa to document and finance simultaneously six Pakistan wind farms, dubbed the "Super Six", raising $317 million debt from two international and three local lenders. It remains to be seen when or where another government might favour this type of approach.
IFC also hopes to have opened up a new market – Vietnam – to green bonds for renewable energy. Filipino developer AC Energy issued a $300 million, five-year Singapore-listed renewable energy green bond, the first for the region. IFC was anchor investor, catalysing others to join, with its $75 million ticket earmarked for 360MW of wind and solar projects in Vietnam.
Disrupting power models
All are pathfinder developments set to slash emissions and boost energy availability.
"When we talk of disruptive technologies, everyone immediately links that to the digital space. I think it goes beyond that. When you look at what has been achieved globally in solar and wind, I would say they are disruptive technologies," Hong Kong-based Vivek Pathak tells IJGlobal.
Dropping prices was the key that unlocked these technologies to serve remote communities.
He points to the dramatic falls seen in solar tariffs globally, including in East Asia, as a function of technology improvement and competition decreasing prices. And for storage technologies the costs have been coming down. "That has been disruptive. I don't think we've reached inflection point yet... As storage technology improves, that's going to become a lot more competitive," he adds.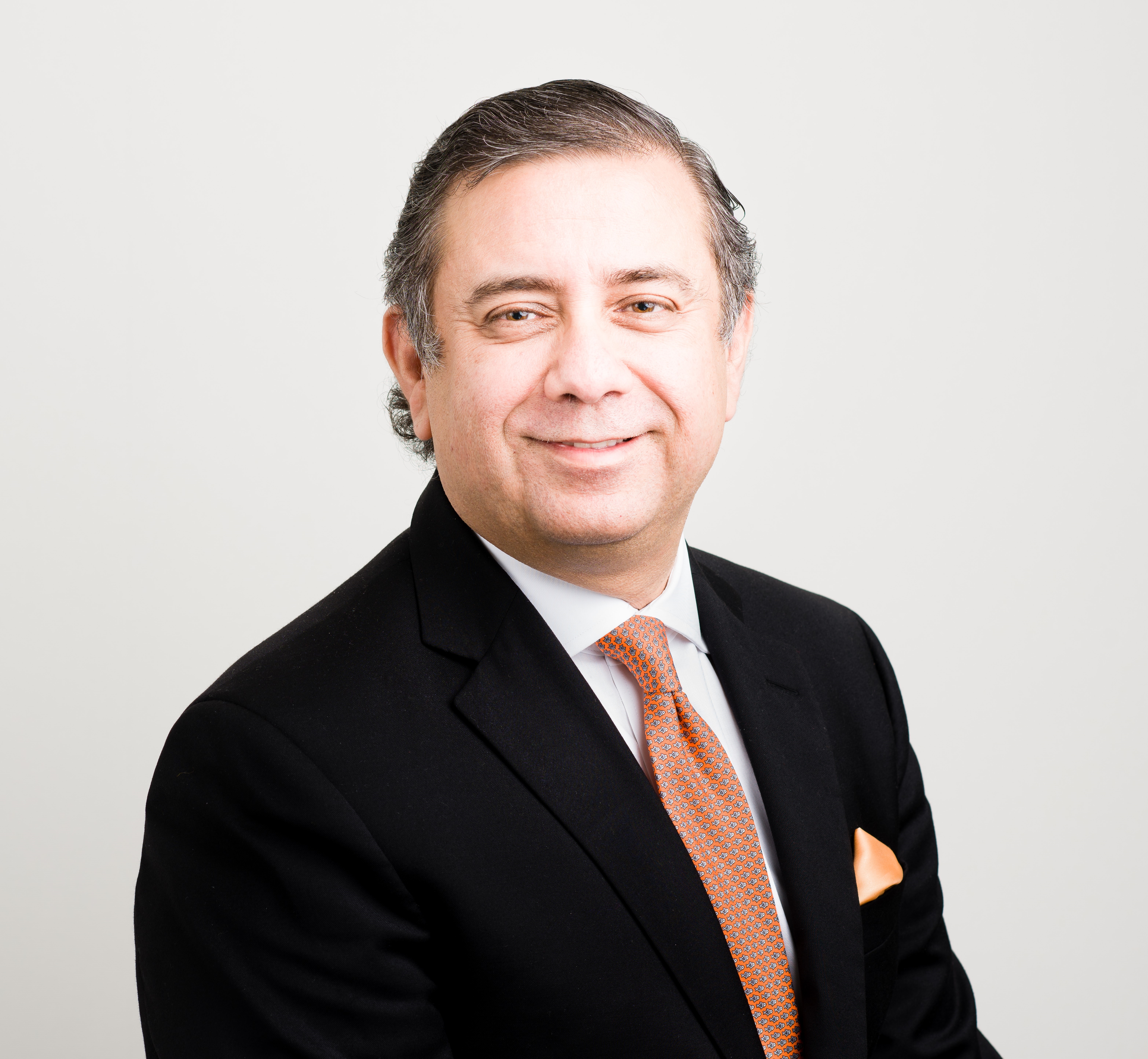 Off-grid and mini-grid solutions mean all communities finally have potential to capitalise on these affordable prices.
The East Asia and Pacific region is characterised by a staggering number of settled islands and many remote, cut off communities.
IFC is piloting several off-grid solutions and establishing models that can be replicated.
In Solomon Islands, in the Pacific, Jacobs points to an initiative. "We are mapping out the energy needs in the Western Province and looking at how this effort could support one of our existing clients, SolTuna, the country's only tuna processing facility and a significant private sector employer.  There is also a need for telecoms power, so we are seeing how we can structure something to tap all these streams of demand."
Yoma Micro Power has rolled out 250 micro-grids with solar and batteries in Myanmar, having gained the backing of IFC, Norfund and in 2018. A mobile operator serves as anchor customer, with a micro-grid to power a mast, and neighbouring villages can sign on as customers. New investors Serge Pun & Associates and AC Energy are lined up to become YMC's main backers as it grows.
A donor-funded infrastructure developer InfraCo Asia has been seen in 2019 equity funding the $1.7 million Kha Laing Microgrid pilot project in Myanmar in December (2019), using a similar model of having a telecoms anchor tenant for a solar-diesel-battery hybrid microgrid at the tower.
Off-grid LNG
While solar technology is relatively low-cost and simple to install and maintain, liquefied natural gas (LNG) could present off-grid solutions for remote communities.
Transportation, liquefaction and regasification capabilities and expense could be obstacles in many locations, but IFC is making efforts to see if smaller scale plants, in some cases 15-20MW, could be viable.
The DFI is collaborating with Papua New Guinea's government on a potential scheme to convert various existing off-grid, old and inefficient generation plants that run on diesel. "One thing we would like to assess is whether we could package these up and have a private sector player come in and modernise them, and to be able to have them run on small-scale LNG and solar hybrids over time," says Jacobs. Such a project would align with the government's obligations imposed on major LNG upstream projects Papua LNG and PNG LNG to serve their domestic market.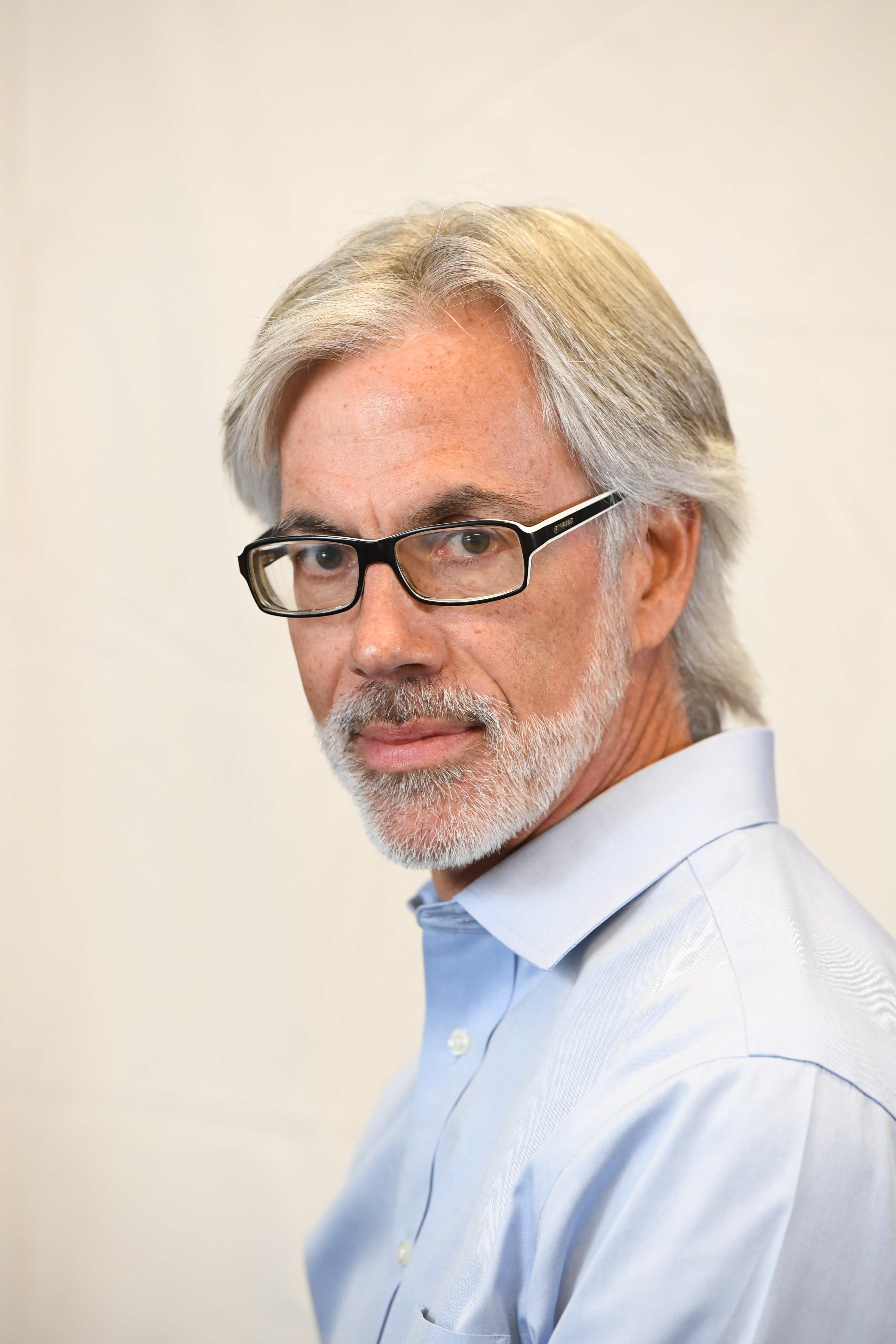 Given Indonesia's domestic gas supply IFC is also appraising off-grid LNG solutions there, especially where solar irradiation levels are not as high and reliable.
Future cities
At the other end of the spectrum, IFC is busy seeking to structure bankable projects to improve the lives of city-dwellers.
Urbanisation remains on a very strong upward trajectory in Asia. Pathak says: "In Asia, if the region continues to grow the way it has been growing, over the next 30 years there could be a billion new people moving to urban areas... As urbanisation increases, there will be pressure on many fronts - on commercial and residential real estate, water, waste management, logistics, traffic…"
Waste to Energy
IFC perceives opportunity for East Asia to be incinerating landfill-destined waste at a utility scale to produce energy. IFC reached a milestone in this sector in eastern Europe, after structuring for Serbia the Belgrade municipal waste- to-energy project as a PPP. An 18-year financing closed in October (2019) with four development banks and Taiwan government money.
Right now Pathak's team are engaged in Indonesia with various local governments, including in Jakarta for the 35MW Sunter Waste-to-Energy project involving European sponsor Fortum investing in the project company with a city-owned vehicle. IFC is considering providing up to $240 million to underpin the project. Meanwhile over the medium-term IFC hopes to mobilise a project in Vietnam. IFC has started early stage discussions with the local government of Ho Chi Minh.
"Some projects may need some blended finance in the early stages as tariffs are still coming out at pretty high levels," Pathak says.
The tariff for the 20-year power purchase agreement with PLN is $0.1108 per kWh on a take-or-pay basis on Sunter WtE, IJGlobal revealed in October 2019.
In the Chinese market, a relatively large market for energy from waste, IFC has been pursuing waste to energy for some time now and has a few clients, including Beijing GeoEnviron Engineering and Technology and Canvest.
Challenges Pathak points to include managing emissions, still relatively expensive project costs and the fact that tipping fees can be expensive for local governments. Collecting and segregating waste and avoiding taking away jobs, too. "But when I talk to governments, I say you can either look at it as a source of energy or how do you handle your waste. I prefer to look at it as the latter. Landfills are getting full, there is pollution, there is contamination happening, and space in most countries is at a premium today."
Affordable housing
In order to take the pressure off traditional cities, IFC supports various projects to build residential townships a little distant from the business centres where land costs and pollution are lower. The IFI has experimented with the model in Indonesia and Vietnam.
IFC in 2014 and 2016 supported a company in Indonesia Ciputra by way of a partial credit guarantee for a  public bond issuance and then a $30 million senior loan. Ciputra develops affordable housing project, including building self-contained townships with amenities like schools.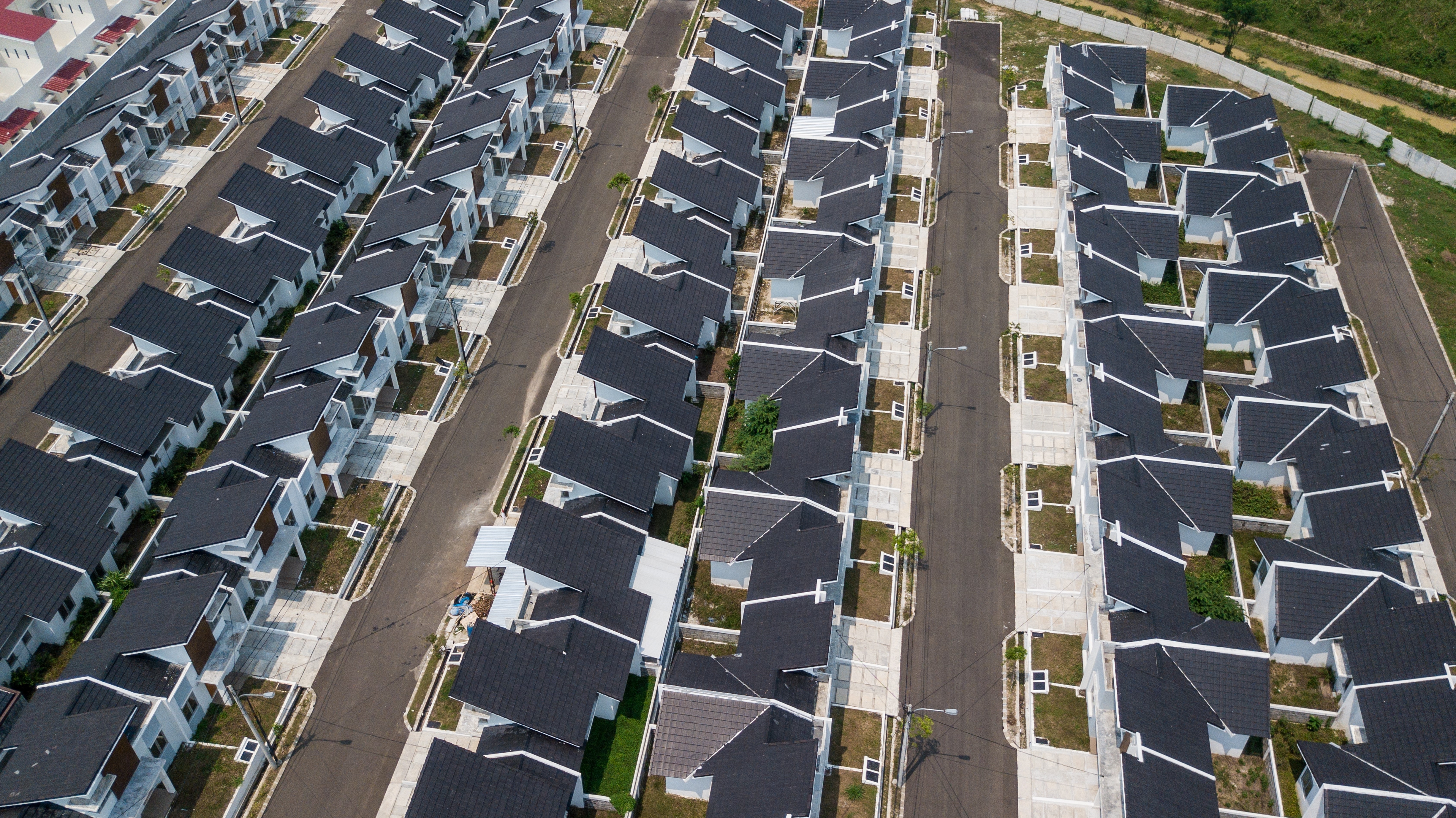 "We would love to do more of these. It is a smart solution to the challenge of urbanisation," Pathak says.
In Fiji, where an estimated 14% of people live in informal housing, the government has identified seven pieces of land and IFC is helping to structure a PPP for new affordable housing that is both climate resilient and green. The mandate started in March 2019 and a PPP tender could hit the market in Q3-Q4 2020.
"Most people think of PPPs in power and transport, but honestly to me this is where PPPs should be working," says Pathak. They envisage a potential PPP model where it is the government responsibility to get the land, and they ask real estate companies to bid for it with a certain building specification and the lowest bid wins. The private partner builds and then sells or leases units, while holding a maintenance contract for the buildings. They are also considering rent-to-buy models for the lower strata.
IFC is also working with a local government agency in Papua New Guinea for a development in central Port Moresby. "Local government agencies are trying to identify land over which they have ownership and could make available to address the shortage of affordable housing. We are assessing how we could structure a project which could attract a private sector developer," says Jacobs.
A struggle for the region is getting hold of land. Across much of the Asia Pacific region, customary land titles are hard to trace and not generally registered.
Different locations need an adapted model. Some will be PPPs, some privately developed, and some government funded. Town planning is critical, and IFC collaborates a great deal with the Government of Singapore in assisting other governments on this aspect.
IFC is not the only DFI structuring an affordable housing development as a PPP. Durgapur Aerotropolis is India's first privately managed airport city, built around the Kazi Nazrul Islam Airport. InfraCo Asia will hold 75% equity in the special purpose vehicle IABA Housing, alongside Singaporean airport operator Changi Airports International and a public sector partner. The SPV hired a contractor for the design and build of around 1,000 units, while the SPV will own and sell the housing with proportions reserved for priority groups such as women and first time buyers.
In these affordable housing projects, and most of its mandates, IFC is undertaking pioneering work in Asia to incorporate "green buildings" in designs. The DFI is helping set standards with its EDGE Green Building design certification and free design software, working with governments and encouraging banks to lend. Both the Port Moresby and Fiji housing would use EDGE software, and Ciputra's Citra Maja Raya township project is EDGE certified.
"I am really trying to implement climate adapted buildings on every deal I look at – for example factories, warehouses, logistics companies. Last year 48% of the volume we did in this region was green or climate friendly," says Pathak. That's taking care of new builds. "We have just started work on retrofitting; it is a little more complex and we hope to be first to move into that."
(This interview took place before the global Coronavirus outbreak)