Brazil's dynamic renewables market
Last Updated 04 Jul 2019 13:20
Tags
Renewables
Latin America
Brazil's A-6 power auction scheduled for 17 October (2019) has seen the registration of a record number of projects, totalling over 100GW of capacity split across 1,829 projects. Renewable power plants, including wind, solar PV, biomass and small hydros, accounted for 97% of the projects registered to compete in the auction. And this is for a procurement process that is open for all technologies –  including gas-fired and coal-fired power plants.
Though the high interest in building renewable projects in Brazil reflects the maturity achieved by the industry, it also brings new challenges.
These challenges include new forms of contracts. The amount of power offered in the auction is certainly much higher than what will be contracted, as has been the case with previous procurements in the country.
This lack of certainty in auctions has started to push developers towards private PPAs and even the spot market, which is something very new in Brazil.
Prospective developers also face financing challenges. If the country's economy starts to grow again as the new government has promised, abundant capital could rapidly turn into a severe shortage of financing for infrastructure projects.
Brazil's renewables evolution
The high reliance on hydropower, which responds for more than 70% of the country's power generation, has exposed Brazil's electricity mix to droughts. It has also made environmental licensing more challenging, since most rivers yet to be explored are located in regions of dense forest.
Brazil is the fifth largest country in the world by land mass and has very high capacity factors for both wind and solar projects.
Taking advantage of this natural abundance, the country was an early moving in establishing a local renewables market.
The country incentivized development of onshore non-conventional renewable projects through public auctions and cheap financing from development banks. Brazil established minimum requirements of local equipment content for each project, leading to the development of a domestic supply chain industry, especially for wind projects.
Power regulator Aneel started holding power auctions regularly in 2005, and in 2009 it started holding procurements focused on wind, biomass and small hydropower plants. In 2014, solar PV farms were included in the long-term contracts of power supply.
The country leads wind generation in Latin America and registered fifth place in the world in 2018 in terms of number of wind farms, with roughly 15GW of capacity spread across 600 sites.
Even with renewable projects in the country reaching competitive prices, Brazil still holds technology-specific auctions – such as the A-4 procurement process scheduled for 28 June (2019), which will contract hydropower, wind, solar and biomass projects to start generating in 2023.
The government forecasts, according to the 10-year energy expansion plan (PDE 2027), that the country needs to invest around R400 billion ($102 billion) in the power sector to guarantee enough supply in a scenario of an average GDP growth of 2.8% per year.
Utility-scale renewable generation will account for more than half of this total, or roughly R226 billion in required investment. PDE 2027 highlights a non-hydroelectric generation growth of about 3% per year, reaching up to 28% of the domestic energy mix by 2027.
Power prices in Brazil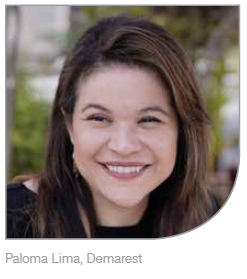 Despite having an abundance of cheap-to-generate hydropower, great conditions for renewable generation and one of the largest gas reserves, Brazil is on course to have one of the most expensive power prices in the world.
Electricity bills end up including additional costs to maintain thermal generation in remote areas that are not interconnected to the national grid, such as the state of Roraima, which recently received its own power auction to incentivize local production.
Even the national grid has needed to use thermoelectric plants to provide reliability to the system in moments of lower rains, increasing prices to the final consumer.
Bills also include fees paid to transmission companies and fees to support the state-owned Eletrobras operations, in additional to high national and state taxes.
However, these high prices are not always reflected at the contracts provided in power auctions. The high competition driven by the large number of projects registered in the auctions are dropping prices paid for generators.
With lower prices and long-term PPAs through public procurements hard to win, Brazil is seeing for the first time the development of a private PPA market, something already established in more developed economies. Some projects even register only a small percentage of the capacity in the auctions (which guarantees priority to use transmission lines) and save the largest capacity for the spot market, betting on higher prices.
From the offtakers perspective, the goal of having bilateral PPAs is to secure lower power prices in the long run, and improve its green credentials – increasingly important to industries seen as highly polluting.
In January (2019), mining company Vale and Casa dos Ventos signed a contract for the supply of wind power over 23 years. This was the longest wind contract ever signed in Brazil.
Casa dos Ventos is developing the 151.2MW Folha Larga Sul wind farm. The contract included a clause allowing Vale, the offtaker, to become a shareholder in the project. It will have the option of acquiring a minority position; buying 60%, which corresponds to the amount of power it will buy from the plant; or even asking for the totally of the plant.
Becoming an equity investor also helps with price. Since the long-term auctions are not as attractive anymore and the country still wants to push for more renewables, Aneel has a rule in which renewable projects that have offtakers as investors or signing lease contracts will receive cost advantages that can reduce power prices up to 40%.
The contract was structured to fit into the "self-production" definition, exempt from sectorial charges such as the payment for energy development (CDE) – a sectorial fund paid by all power consumers through the tariffs. Brazil also has a law establishing a discount of at least 50% on transmission and distribution costs for renewable projects, including solar, wind, biomass and co-generation.
"Now there is a profusion of similar contracts testing the market," said Paloma Lima, partner at Demarest. She is working on two large private PPAs contracts.
It means that, even with a still high level of skepticism regarding the economic recovery, Brazil is still seeing new renewable projects being developed, and their financing structure is changing.
Located in the north eastern state of Bahia, the project received financing from regional development bank BNB. With a total cost of R750 million, the project received R550 million from BNB and the remaining R200 million will be paid in cash.
Development banks
BNDES was historically the first stop for developers looking for financing. It used to have subsidized interest rates and very long-term contracts. But this has changed.
In an attempt to reduce the bank's presence in infrastructure financing, a sector seen as capable of getting financing with the private sector, the government increased BNDES' interest rates, ending the subsidies it provided.
Meanwhile, economic recession in Brazil and consequent low inflationary pressures led to a steep decrease in the general interest rates. That means that for the first time in history BNDES is providing financing more costly than market rates. It does not mean, however, that all projects automatically migrated to the capital markets.
Part of the projects that would before look for BNDES' loans started reaching out to another development bank in the country, BNB, which only finances projects located in the north east region. BNB still offers subsidized interest rates, long-term contracts and has no intention of reducing its efforts to finances renewable projects.
BNDES has received a lot of criticism from the private sector for offering subsidized interest rates. When everyone thought that a larger window of opportunities would open for commercial banks and institutional investors, BNB stepped up in the last two years, increased its presence on the energy sector and has no intention of stepping back.
Even though it can only finance projects located in the north east region of the country, its presence is relevant because most renewable projects are in that region. Today, 86% of Brazil's total wind installed capacity – 14,873MW – and around 70% of all utility-scale solar PV generation are located in the north east.
"I understand the request from commercial banks to see a lower participation of development banks, but the reduction of BNDES will already open a lot of opportunities for them. And there is a trade-off that society has to take into consideration. A great part of the low power prices offered by renewables in the auctions are due to cheap financing they can get with BNB. If commercial banks were to finance this, the costs would be higher and thus power prices would increase," said Sergio Brito Clark, manager at BNB, superintendence of financial operations and capital markets.
A banker who preferred not to be identified argued, however, that the subsidies to provide cheap financing are not taken into consideration in that case.
"This money could be invested somewhere else, developing other sectors of the economy, so it does have a cost to the consumers," she believes.
Furthermore, the use of development banks is a political decision, which means that, despite BNB's desire to remain strong in the financing of renewables, if the new administration decides that it should focus on other types of projects, the institution will have to comply. And the government of President Jair Bolsonaro is more market-focused, which could led to changes in policy.
In 2018, BNB's budget was R32.64 billion, out of which infrastructure represented R16.5 billion. Within the infrastructure budget, wind accounts for 30.9% and solar, 19.7%.
Capital markets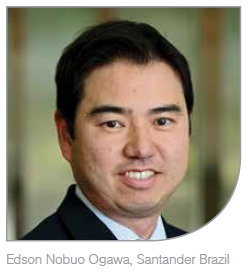 With BNDES stepping back and the emergence of favorable macroeconomic conditions, the country has started to see a new source of financing bloom.
Companies started accessing capital markets for long-term financing as a direct consequence of the drop in interest rates.
The Brazilian Central Bank's benchmark interest rate (Selic) is 6.5% per year, while at the height of the country's economic crisis in 2016 it reached 14.25%.
Within this scenario, emissions of so-called infrastructure debentures rose steeply 163% year-on-year in 2018. In 2017, the emissions of these papers totalled R9.145 billion, a number that expanded to R23.9 billion in 2018.
"Today, there is a lot of liquidity in the Brazilian market, with funds created specifically to invest in infrastructure. They are looking for these debentures, whose volume has grown a lot since last year, financing primarily transmission lines, wind and solar projects," said the head of project finance and asset based finance from Santander Brazil, Edson Nobuo Ogawa.
There are today in Brazil around 90 funds specifically investing in infrastructure debentures, created by a wide range of financial institutions, from large banks such as Santander to boutique investment institutions like Sparta, Orama and Devant. One of the first funds focused on infrastructure debentures is Kinea, from Itau, which opened in 2017 as a bet that the economic growth would bring a bigger flow in infrastructure projects.
Banco do Brasil, Votorantim Wealth Management and Highland Capital Brasil also launched a fund together, which later did an IPO to be negotiated on the secondary market.
The funds helped solve a problem that was starting to affect various projects in the country. Many infrastructure debentures are convertible to equity shares, which make the buyers of these papers not only creditors but also potential equity investors. Project sponsors needed to approve waivers with a spread pool of investors, which almost took some SPVs to bankruptcy, due the difficulty of reaching all investors for votes on a timely manner. With funds, the managers can respond for some of these waivers.
Rubens Benevides, head of infrastructure Latin America for Machen Capital, believes that the volume of infrastructure debentures financing the power sector might triple in 2021, compared to 2018. "There are alternatives to the development banks that have already been tested. For renewables, I believe the growth in emissions of debentures with fill this gap. […] It is also important to understand that multilaterals and ECAs have started financing in reais [local currency], especially providing guarantees, which approximates the emissions of debentures to a AAA structure, even though the country is not investment grade," said Benevides.
Also called "incentivized debentures," the volume of emissions could grow at a much faster pace if the government approves some regulatory changes under consideration. Today, individual investors get a fiscal benefit if they invest in infrastructure debentures, an advantage not yet extended to institutional investors.
Companies that have launched these papers in recent years see an opportunity to make new emissions at lower costs. But those who issued the incentivized debentures face a legal prohibition: these debentures cannot be redeemed or paid in advance to cease to exist before their maturity.
The government has not announced any official changes so far, but is in talks with market participants, receiving proposals to improve the financial product, which could be approved before year-end 2019.
With the emission of debentures, capital markets operations in Brazil are providing financing beyond a 15-year tenor, which is something unprecedented in the country.
There are, however, some drawbacks in relying too much on debentures. They usually do not cover construction risk – a type of risk that banks in Brazil are used to covering, since BNDES did not take this risk either. Commercial banks have been mainly acting in the first years of development, construction period and ramp-up of projects.
Now, with the substitution of part of BNDES' financing for capital markets, banks are likely to keep this role and provide more long-term financing.
"BNDES has turned off the tap of cash, in a constructive manner. I hear a lot from bankers that they have money in abundance to invest, while lacking new projects. I believe that financing of new projects will include a mix of capital markets and bank loans, depending on the structure of the project. There is no optimal solution that fits all sizes. The money will come from local and international banks competing fiercely, with the catalytic presence of multilaterals," said Paloma Lima, from Demarest.
Another source of cash willing to invest more heavily in Brazil's renewables sector are multilaterals and ECAs. They might find their slice of the market when helping to bring other investors to the negotiation table. Project finance in Brazil is still mostly provided in local currency, and many times with the need of external guarantees – a role development banks, multilaterals and ECAs are usually happy to fulfil.
If Brazil manages to approve its macroeconomic reforms and keep its economy growing, it might see further evolution of capital markets and new financing structures that are still novel to this still developing country.