Who's afraid of the CLO?
Last Updated 09 Feb 2020 14:16
Tags
Oil & Gas
Renewables
Power
Transport
Social & Defence
Water
Telecoms
Mining
Asia Pacific
Europe
North America
Latin America
MENA
Sub-Saharan Africa
It is easy to be damned by association or resemblance. The Blusher mushroom is delicious if cooked properly but could be mistaken for the appropriately named Death Cap from the same genus.
The cautious may similarly want to avoid collateralised loan obligations (CLOs) given the dangerous reputation of their close relatives – but that would be an overreaction.
Banks have considered CLOs as a way of distributing project finance debt for at least 20 years. In the mid-2000s the PF market was booming, and banks' balance sheets' burgeoning with long-term loans they were keen to recycle.
In many ways CLOs made a lot sense for project finance banks. It was an additional way to sell down debt in the capital markets, and some innovative structuring created a variety of risk/return options for investors.
Only a few of these deals were completed, however, before the global financial crisis of 2008-2009 put this nascent market on hold.
Banks were suddenly facing an existential crisis, and relatively untested products with three-letter acronyms that wrapped and resold debt were very much out of fashion.
After a hiatus, market participants are once again looking at the viability of CLOs for long-term energy and infrastructure debt.
Asia is at the forefront of this resurgence, with Clifford Capital completing the region's first PF CLO in 2018 and now planning a series of follow-on transactions.
Meanwhile, a G20 initiative is promoting the product as a way to accelerate the global energy transition, though no banks have yet fully committed to the scheme.
Fear factor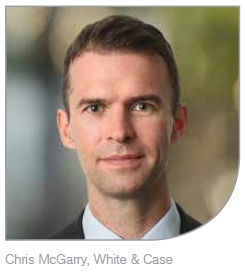 Mention CLOs to some working in infrastructure finance, and you might to be met by raised eyebrows.
If most people know anything about the causes of the global financial crisis, it is that a systemic failure of sub-prime mortgage securities was the catalyst.
Those who were paying attention know that a specific cause was B notes of these securities that had been aggregated into collateralised debt obligations (CDOs).
Despite ratings agencies downplaying the contagion risk of these AAA-rated CDOs going bad, when they did, they brought the rest of the financial system down with them.
CLOs sound a lot like CDOs and tend to elicit wariness from those unfamiliar with the financial product, particularly in a market where there have been very few examples of them.
But the CLO market provides around 70% of funding for non-investment grade borrowers in the US, according to research from the G20 Sustainable Finance Study Group, which is promoting the creation of a new 'sustainable CLO' market.
At a time when banks are being encouraged to get long-term loans off their balance sheet by regulators and the infrastructure sector is still an overwhelming bank-funded market, CLOs could become a solution.
Chris McGarry is a partner at White & Case, which is advising the G20 study group and co-authored a white paper on sustainable CLOs published late last year (2018). He argues that those commercial mortgage-backed securities (CMBS) from the financial crisis were very different from typical broadly syndicated loan (BSL) CLOs that have proven a robust and reliable product.
While the CMBS deals were backed by rental streams, BSL CLOs are structured with SPVs buying financial assets that pay interest in principal. The former were brought down by unsustainable interest rate swaps after global interest rates fell from 5% to virtually 0%.
"The assets that broadly syndicated loan CLOs aggregate are corporate loans," McGarry says. "The underlying credit quality of these borrowers is B or BB, with over 10x leverage on a portfolio, which would make you think a share of those CLOs would default during the financial crisis. And yet 0% defaulted.
"The main job of global financial regulation is to create a system that supports the 'goldilocks' amount of leverage in the system. And for CLOs, the ratings agencies assumptions were correct, all market participants were in it for the long-run, and no one was doing anything crazy or too structured. That product sailed through the crisis."
Asia taking a lead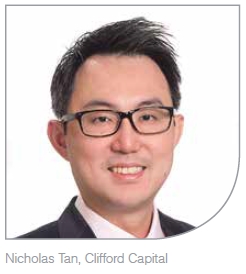 Last year Singapore-based Clifford Capital issued Asia's first PF CLO through a newly-created subsidiary – Bayfront Infrastructure Capital.
It had issued $458 million split between three senior note classes, with pricing ranging from 145bp over 6-month US Libor on the Class A notes and 315bp for Class C notes. Clifford Capital retained a $45.8 million subordinated tranche.
The issuance securitised the cash flows from 37 senior floating rate loans related to 30 projects in Asia. These projects ranged from conventional power in the Middle East to LNG liquefaction in Australia. All but four of the projects were in operation and 30% of the loan portfolio was covered by export credit agencies.
Five banks provided the loans:
Clifford Capital
DBS
HSBC
MUFG Bank
SMBC
Standard Chartered
As a first-of-a-kind transaction, it took a long time to source the loans required for the Bayfront deal. The market for PF loans is far less liquid than for corporate debt and just because a loan might qualify doesn't mean its economic characteristics fit with the others you have pooled.
Nicholas Tan, senior director at Clifford Capital, says: "The first transaction was a simultaneous acquisition of loans and issuance of notes, hence significant coordination was required with the contributing banks."
Explaining the asset class and deal structure to potential investors was also time-consuming. One fundamental motivation for creating a PF CLO market is its ability to bring new types of investors into the infrastructure market.
It is hoped that once the product is more widely deployed, investors will simply need an acceptable credit rating to be encouraged to buy these types of notes. Investors in the first Bayfront deal, however, needed to be convinced that this was not a one-off.
Clifford Capital is setting up a warehousing facility to reduce uncertainty for contributing banks, and intends to make an issuance through the Bayfront brand every 12-15 months of roughly $500 million in loans it has stockpiled.
Warehousing the loans, and taking on their risk in between issuances, will allow Clifford Capital to group loans together by asset type and risk profile, creating tailored notes to specific investors.
Tan says: "Unlike typical US CLOs, where there is active trading of the portfolio during the reinvestment period, we are mostly focused on a static structure. So we would only replace if there is a prepayment or some form of default."
Clifford Capital takes a collateral manager fee but most of its income will be generated by a subordinated debt or equity tranche in each issue. It is open to some level of syndication but will retain a piece of each transaction to give investors comfort and satisfy risk retention requirements in various markets.
Tan claims around 25 institutions, both commercial banks and DFIs, are in discussion to contribute loans, and the next issuance is planned for the second half of 2020.
This is perhaps a little later than originally planned, but Clifford Capital received the boost of a ratings upgrade in April (2019) from Moody's despite one of the 37 loans being in technical default. This was largely thanks to an upgrade on Australia Pacific LNG project debt, which makes up 4.6% of the CLO portfolio.
The first deal featured loans to two coal-fired plants and other thermal generation assets but Tan acknowledges that environmental issues are of increasing importance to most investors. He says Clifford Capital is working towards being able to market and issue an entirely green CLO in the future.
"One very clear exclusion going forward is no coal assets," Tan says.
"Our facility is by nature retrospective because we are acquiring loans from banks that were originated three or four years ago. But we see the wave of renewables moving quickly, we are structuring our own policies to be ready for that in the future."
The vehicle is limited to dollar loans for now, which could prove an obstacle to further expansion in the future.
"We haven't cracked the local currency dilemma, yet," Tan admits. "Our funding base is expected to be in dollars, and likewise for our distribution base. There are hedging solutions out there but they are not perfect because they do not mitigate prepayment or default risk."
Though much of Asia project finance has been dollar denominated historically, over the last decade this has changed due to increasing liquid and sophisticated local banks.
But banks are working hard on perfecting effective hedging solutions, not least in Taiwan where the much coveted offshore wind projects will be receive revenues in local denomination.
Historical deals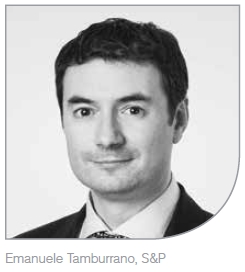 While the success of Bayfront suggests a burgeoning CLO market in Asia, the situation is very different in other regions.
PF bankers in New York will point to an already active bond market in both North and Latin America meaning fewer deals are funded by long-term loans in the first instance and there are already other channels for distribution in the capital markets. Few will tell you PF CLOs are something their institutions are really looking at.
The very first PF CLOs were in the US market, however. In 1998 Credit Suisse First Boston issued about $617 million in debt and equity securities collateralised by a portfolio of roughly 40 loans mostly attached to US projects. It completed a follow-up issuance in 2000.
After these initial cash CLOs, there were a number of synthetic CLOs. These were based on the sale of credit protection on referenced loans using credit default swaps, rather than directly acquiring the underlying loans.
The first of these in 2004 was based on a portfolio of 25 UK PFI loans originated by Depfa Bank. The £391.7 million Essential Public Infrastructure Capital Plc (EPIC) involved KfW selling credit protection to the issuer.
The next innovation in 2006 was the first collateralised bond obligation from Dexia which featured notes wrapped by monoline insurance companies rated AAA at the time. The structure of WISE 2006-1 was called "double default" because investors were exposed to losses only if both the underlying project bond issuers and the monolines defaulted. The £63.75 million issuance had a reference portfolio of 31 infrastructure bonds.
Despite the subsequent collapse of the monolines, the issuance is still trading today.
Emanuele Tamburrano, analytical manager and senior director of structured credit at Standard & Poor's, says WISE 2006-1 demonstrates the durability of the CLO structure for infrastructure finance.
"There were lots of downgrades for some of the underlying assets [of WISE 2006-1] during the crisis, as you would expect, but there has not been a default in the 13 years since issuance."
Tamburrano adds: "Default rates for CLOs in Europe and the US over the last 20 years is less than 1% all-in, and the default rates for project finance as an asset class are very low, so I would expect project finance CLOs to perform in-line with corporate CLOs, if not better."
Sustainable CLOs
The G20's initiative to establish a sustainable CLO market is based on analysis that to meet Paris Agreement targets, an investment of $100 trillion in sustainable infrastructure is required over the next 15 years.
According to McGarry of White & Case: "SCLOs can be the mechanism to fund the energy transition."
Some may argue that there is already no lack of capital for new projects, just a lack of bankable assets, problems which a sustainable CLO market would do little to address. But making infrastructure assets available to a wider pool of investors is an understandable aim in itself.
Infrastructure finance is still the preserve of a small universe of investors compared to other asset classes. Despite increasing participation from institutional investors, either investing directly or through funds, construction risk remains unappealing to many. Banks still provide the vast majority of greenfield financing.
With this situation not changing fast, if at all, focus instead is on opening up the secondary market. Corporate 'green bonds' are increasingly popular, though ill-defined and barely regulated.
McGarry argues that a new secondary debt market is needed to really "move the needle".
The term 'sustainable' is just as slippery as 'green', and the G20 Sustainable Finance Study Group admits that standards will needed to establish clear criteria for assets to be included in sustainable CLOs.
In the meantime, it offers this working definition: "Sustainable loans, sustainable debt and sustainable bonds as specific financial products or debt linked to assets or investments that target environmental and social sustainability; however, the more general consideration of financial sustainability is also contemplated."
It is clear that initial sustainable CLOs will be targeted at what McGarry describes as "low hanging fruit" – debt for solar and wind farms in developed markets.
"We have identified $200 billion in clean energy loans sitting with 30 banks," he says. "That is the low-hanging fruit. Some of the banks on that list, including the big Japanese banks, are amongst the biggest investors in normal CLOs and should understand the story. We are also in conversation with a few of the big European banks."
McGarry expects to achieve a 20% leverage for a sustainable CLO due to the investment, or similar, rating of the underlying borrower. S&P's Tamburrano says: "In a project finance CLO, the assets will tend to be better quality but will pay a lower coupon."
For a CLO with renewable energy projects as the underlying assets, the underlying risk should be even less. McGarry says: "There shouldn't be any haircut for the best kind of sustainable CLOs, backed by solar and wind because it is the sun and the wind which is going to repay the bondholders. If renewables are economic today it is only getting better."
The G20 study group has been negotiating will banks and governments to support the initiative. It has been lobbying the central banks to provide additional incentives to kick-start the market.
"If we can sign up a core block of the G20 central banks to take these loans as REPO collateral, that one stroke will change the attitudes of banks and governments to this," McGarry says. "The cavalry will be on call. The central banks will provide the cheapest money on the planet to accelerate the pace of doing it."
Though this would be a significant incentive, step one is still going to be getting at least one major bank to committing its balance sheet of renewable energy loans to a pilot sustainable CLO.
Convincing lenders
"Infra bankers don't want to sell their loans because they like the yield," McGarry says. "They have their green initiatives and targets but there is an institutional disconnect."
Origination teams are always likely to show some level of resistance to losing revenue generating assets, even if the yield is marginal. Banking after all is fiercely competitive and the opportunities to make new loans are not abundant.
The enthusiasm shown by banks for the initial Bayfront deal is perhaps reflective of relative lack of distribution alternatives in the Asian market. The European infrastructure market in recent years has been characterised by a dearth of greenfield development (outside of renewables), and increasingly active institutional investors and fund managers.
While Basel III requirements should be encouraging banks to have less long-term debt on their balance sheets, institutions are at different stages of implementation.
Many major US banks and others with a global reach such as HSBC do very little long-term lending now, some European banks and particularly the major Japanese banks are still pretty active.
MUFG bankers in London will tell you that they typically lend long at financial close but are already efficient at syndicating that debt quickly. Their need for a new secondary debt market is not that great.
It is European banks that have heavily supported renewables development that are probably the prime target of the G20 initiative. The study group estimate that BNP Paribas has around $8.6 billion in green energy loans on its books and Santander roughly $20 billion.
"The direction of travel in Europe is that banks are going to have to risk-weight their balance sheet based on sustainability, so CEOs of these banks should be encouraging their infrastructure teams to participate in a SCLO market because that will be positive from a capital perspective."
Another potential target could be development banks, given their mandates involve supporting hard to finance projects at an early stage, and bringing investor confidence to emerging markets
"We have received enquiries from multilaterals about these types of structures but there is not going to be a rush of activity," S&P's Tamburrano says. "Instead we may see one or two in a year until, little by little, institutions recognise the benefits of recycling capital and being involved in this type of long-term project."
DFI involvement raises questions for the borrower however, given the confidence all counterparties on emerging market transactions gain from having institutions with government-level relationships involved in projects. If the government borrows from the IFC, it is much less likely to miss payments to a project it is involved in.
There are also issues around consents and waivers if there are material changes to any underlying assets. McGarry argues that these risks can be mitigated in the structure of any CLO deal, with potential recall options if a loan needs to go back to a bank.
McGarry says the only real obstacle is getting a major bank to back a proof of concept deal of around $1 billion in size. "We are close but until we get the first mega deal done, we don't have a market."