10th Annual Canadian Infrastructure Finance Forum
July 8th - 9th 2015,, The Fairmont Chateau Whistler, Canada
Unrivalled Access to PPP & Infrastructure Investment Opportunities
Raise Your Industry Profile at the 2015 Forum
HOW WOULD YOU BENEFIT FROM SPONSORSHIP OF THE 2015 FORUM?
Increased brand recognition: raise your profile as a leading industry player with your logo on the IJGlobal website, seen by 10,000 visitors monthly
Establish your expertise by delivering a presentation and becoming the 'go-to' specialist in your field
Demonstrate your industry knowledge by joining an interactive panel discussion on a current topic
Enjoy privileged the networking opportunities afforded by a high profile role at the event & network with clients and government representatives in a non-competitive and informal environment
Have all your business meetings under one roof & extend exclusive discounted passes to your clients
Showcase your product and services
For details on how to partner with us, contact:
David Samuel, Americas Publisher
T: +1 212 224 3466
E: david.samuel@ijglobal.com
2015 Sponsors Include
---
Silver Sponsor

Delegate Folder Sponsor

Celebrating 70 years of growth in the transportation engineering and construction industry, Parsons provides safe, competitive transportation services on projects of all sizes and complexities. From the world's largest airports to the most demanding bridges, critical highways, efficient rail links, and advanced transit systems, Parsons, with more than 15,000 employees worldwide, has the scope, resources, people, and experience to deliver best-in-class performance. We represent our industry's best practices, create innovative solutions to challenging issues, minimize project risks, and deliver jobs on schedule and within budget to benefit our customers and the communities served by our projects. We are unique in our ability to offer a variety of delivery methods, including design-build and public-private partnership (PPP). Our ability to participate as an equity partner in PPP projects, as we did on Quebec's first PPP project — the award-winning Autoroute 25 project — means that we are structured to provide solutions to ever-increasing transportation challenges. Since 1944, Parsons has been providing a safer, better, more sustainable way to travel the world, one project at a time. Visit us at www.parsons.com.
Refreshment Sponsor

Lanyard Sponsor

Farris, Vaughan, Wills & Murphy LLP is a leading BC law firm with offices in Vancouver, Kelowna, and Victoria. The full‑service firm represents some of the largest public and private institutions and corporations in the province, offering versatile and innovative approaches to legal issues for over 100 years.
We balance a strong regional presence with an expanding international practice that includes U.S., European, and Asia-Pacific based clients. Farris offers a full range of legal services in the areas of corporate law, litigation, labour and employment law, as well as private wealth & tax planning.
Many of our lawyers are recognized as leaders in their field. A number are ranked among Lexpert's Lending 5000 Lawyers in Canada, as well Lexpert's Top 100 Cross- Border Lawyers. Twenty-seven Farris Partners are listed as leaders in their fields by Best Lawyers Canada and Benchmark Canada repeatedly lists Farris' litigation group as 'highly recommended' (their highest ranking) in British Columbia.
National Partner and Wi-Fi Sponsor

Borden Ladner Gervais LLP (BLG) is a leading, national, full-service Canadian law firm focusing on business law, commercial litigation and arbitration, and intellectual property solutions for our clients. BLG is the country's largest law firm with more than 750 lawyers, intellectual property agents and other professionals in five cities across Canada. We assist clients with their legal needs, from major litigation to financing and patent registration.
Bronze Sponsors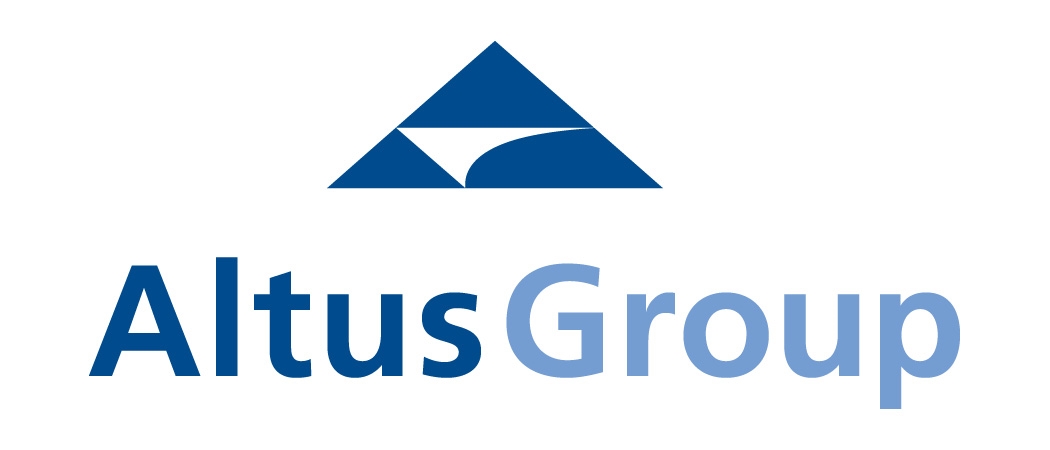 Altus Group Limited is a leading provider of independent advisory services, software, and data solutions to the global commercial real estate and infrastructure industry. Headquartered in Canada with 75 offices worldwide, we have approximately 2,300 employees around the world, with operations in North America, Europe and Asia Pacific. Our clients include some of the world's largest real estate and infrastructure industry participants, spread across a broad variety of sectors.
Altus has worked on over 200 PPP's in all asset sectors worldwide and is a leading authority on infrastructure project finance procurement, construction, risk and operation and provides services to the PPP Developer, lenders and Government Agencies throughout the projects life.
Altus Group creates momentum for our clients:
With measured, reliable, results-oriented independent counsel
Through our proprietary and extensive data products
Using a breadth of services that allow for customized solutions
By understanding the unique needs of each client
Based on seasoned local and global real estate expertise

ATB Financial is the largest Alberta-based financial institution, with assets of over $37.7 billion. Through its ATB Corporate Financial Services division, ATB offers a wide range of capital solutions, cash management services and financial markets offerings, for clients operating in industries critical to the Alberta economy including the energy, real estate, food & forestry and diversified sectors. ATB Financial also has a strategic alliance with AltaCorp Capital Inc., an institutional financial advisory firm offering a full spectrum of value-added financial and advisory services to corporations in varied stages of development.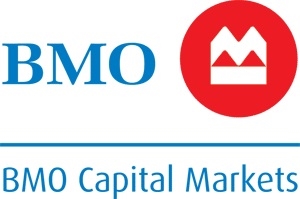 BMO Capital Markets is a leading, full-service North American-based financial services provider, with approximately 2,300 professionals in 30 locations around the world, including 16 offices North America, offering corporate, institutional and government clients access to a complete range of investment and corporate banking products and services. BMO Capital Markets is a member of BMO Financial Group (NYSE, TSX: BMO), one of the largest diversified financial services providers in North America with US$529 billion total assets and more than 47,000 employees as at January 31, 2015

Deloitte, one of Canada's leading professional services firms, provides audit, tax, consulting, and financial advisory services through more than 8,000 people in 56 Canadian offices. Deloitte is the world's largest professional services organization with over 170,000 people worldwide. Deloitte's Infrastructure Advisory and Project Finance ("IA&PF") practice which resides in the financial advisory service line, specializes in advising government owners and developers of major capital assets on public-private partnerships ("P3") and other alternative delivery models, and has a team of over 25 specialists in Canada with backgrounds in finance, banking, accounting, law, engineering, construction, and capital markets.
Deloitte supports a global network of infrastructure advisory professionals in an Infrastructure Advisory Community of Practice with over 900 members who have experience in all facets of infrastructure projects around the world. The breadth and depth of Deloitte's IA&PF practice's experience means that we are able to provide business, financial and procurement advisory services through the entire infrastructure project lifecycle – from project concept to construction to operation and maintenance management. This includes structuring and communicating critical business cases and strategic options analysis; financial and transaction advisory services and procurement process support, including evaluation methodologies; financial structuring and due diligence; and contract management and administration advice and support.
Fasken Martineau is ranked #1 among PPP Advisors in North America, having advised on more PPP projects in North America than any other legal, financial or technical advisor (closed transactions 2013-2014) by InfraDeals League Tables. We were also ranked #1 in Canada by value for infrastructure projects (Infra-Deals League Tables 2013-2014).


The Fasken team works extensively with proponents, consortia, constructors, lenders and other private and public sector project participants. Clients in both the public and private sectors rely on us to anticipate and resolve issues, and to complete transactions on a cost-effective and timely basis

Stonebridge Financial Corporation is a specialized financial services company with proven expertise in structuring financing transactions for syndication to the Canadian institutional market.
Stonebridge has extensive infrastructure and P3 experience across Canada, including advisory services, and also manages two Stonebridge Infrastructure Debt Funds, with over $425M invested in, or for investment in high quality long-term, infrastructure and energy assets.
Supported By